Our CEO and Chairman, Ward Kellogg, has proudly served on the Board of HomeSafe for 20 years. Homesafe is dedicated to protecting Palm Beach County's and South Florida's victims of child abuse and domestic violence. Their mission is to create safe, more productive lives for infants, children, young adults and families. The Classic Rock and Roll Party includes a reception, open bar, dinner and live entertainment.  This year, Paradise Bank will be honored as the 2019 HomeSafe Hero! Purchase your Classic Rock and Roll Party tickets or become a sponsor.
Our President, Bill Burke is a Committee Member and has been involved in this amazing event since its inception! The Meggan Morency Annual Wild West Night benefits Bit by Bit Medical Therapeutic Riding Center. Bit by Bit was founded in 2002 by Susan March and a dedicated group of passionate parents and is the only medical therapeutic riding center in Florida. Their mission is to improve the community by healing with the help of the horse, promoting independence for at-risk youth, special needs people and disabled veterans. The 9th Annual Wild West Night takes place at Ron Bergeron's Green Glades Ranch and includes live music featuring country music star Ron Houser! There will also be silent and live auction items, premium open bar and southern style BBQ buffet! Purchase your Wild West Night tickets or become a sponsor.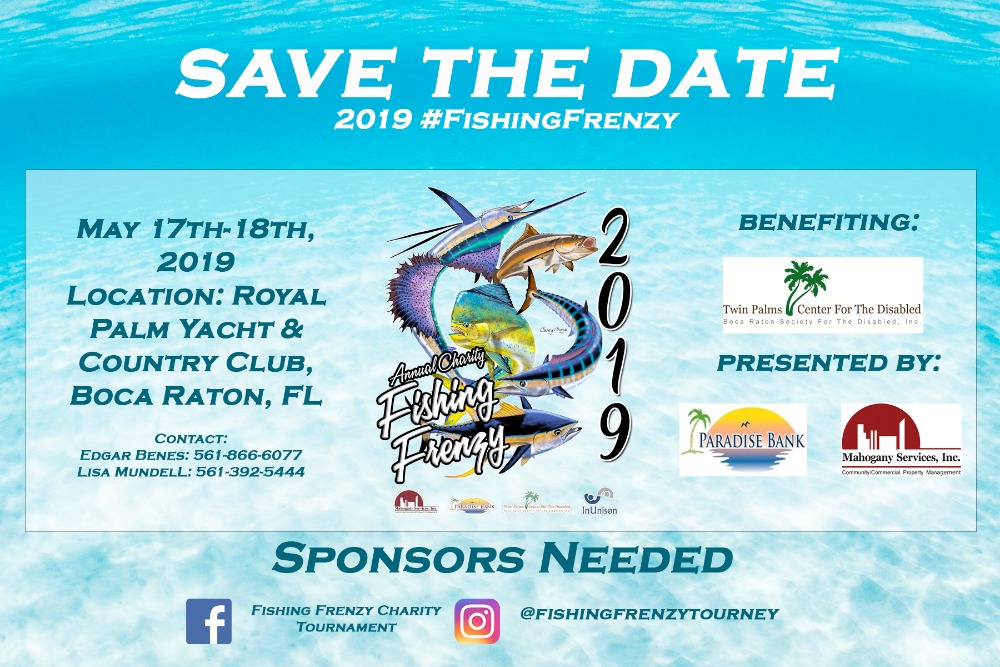 Formally known as the Billfish Blast, Paradise Bank presents the 2019 #FishingFrenzy! This charity fishing tournament benefits Twin Palms Center, which is a unique day program for individuals diagnosed with developmental delays, by offering social, academic and daily living skills training in a secure learning environment. The #FishingFrenzy takes place on Friday, May17th and Saturday, May 18th and is sure to be a great time for a great cause! Become a sponsor of the  
Annual Charity Fishing Frenzy.